Home again home again, jiggidy jog. Time for some pictures!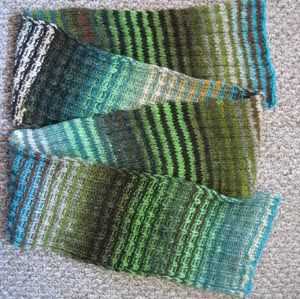 Left: the Gryffindor lion on the front of my Weasley sweater! Hooray! Looks much better in the photograph than it does in real life... hmmmm...
Right: The Woman in the Water scarf, post-blocking, as promised.
Everything a-okay inside the house. Sudden urge to tidy the place up...